Transfer & Rent a car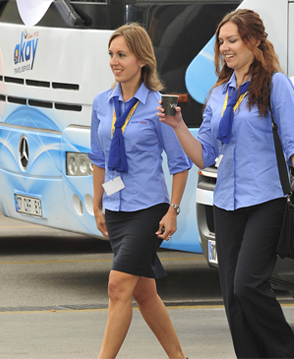 Akay Travel Service as being one of the leading travel companies in Turkish riviera, provides large fleet of vehicles for any type.of request; Sedans, Cabrios, Jeeps, Midibuses, Long body sedans, chauffeur driven services.
Apart from Akay Rent A Car, together with our sister Company Imperial Service we are the largest supplier of luxurious cars at our resorts.The fleet is running for the most prestigious hotels, Concierge requests for last 4 years, besides we're the Corporate partner of many diplomatic missions, celebrities.
We suggest our independent-like customers to take this splendid opportunity and be able to create their own holiday programme. Fly and drive programmes are carefully prepared for our customers who would like to visit the country by their own.